The 5 Best ESL TESOL Online English Teaching Communities You Should Join
Admin - Nov 13 2016
It is pretty obvious as an English teacher you have been thinking of joining an online ESL/TEFL/TESOL community or you are already in one. But for those who have not, this is mostly for you.
An xample of a leading online community is the widely renowned ESL Jobs Worldwide. Now you have a clue about what it means to be a great online community.
First what is an online community?
This is where you get to meet with people who you have common interests with. They are either here to learn, teach or share their experience in teaching English. You not only get a chance to learn but you also meet with new people from other places in the world, if you have already joined, you can attest to this. You also get to improve your speaking and writing skills with the support of your new friends that you make when you join any community. You also get exposed to job opportunities. Here is a list of online communities that you should consider joining.
1. My language exchange online community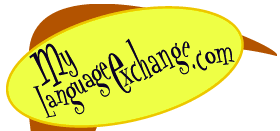 This community has over three million members from over 130 countries around the world. Here you get to learn English from a native English speaker from the country of your choice and also at the age bracket of your choice. You and your partners practice is hosted here with lessons plans, text and chat rooms and a lot more. If you are thinking of joining this community, you are first taken through some steps to learn more about its activities, and if you are comfortable, you go ahead and join. It gives you a chance to be both a teacher and a student.
2. English baby
They call this the whole meal of the English language. Why? The motto of the English baby goes like this "Learn English, find friends" nothing is cooler than that.
This community has a lot more than you might be looking for. First of all, there is a special English chat room where you get to chat with your fellow members, there are also English forums where you learn how to improve your speaking skills with the help of fellow members. You get a platform where you build your personal vocabulary list and study the only words you choose. Downloadable mp3 audio's which makes it easier to study English anytime anywhere you are, are also available. A chance also to meet with other learners is there where you can ask each other grammar questions and get English lessons too. The great thing about this community is that there is an English baby TELEVISION; how cool is that? Join it and be sure it can never get cool than this.
3. The Mixxer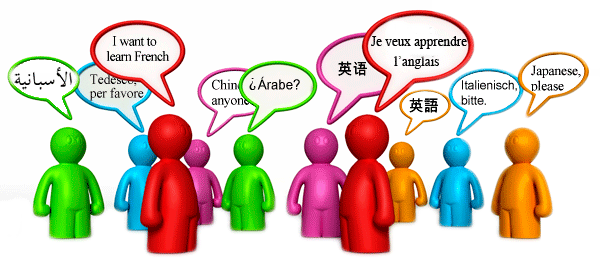 The mixxer is designed to bring together English learners from different parts of the world. First of all, you are supposed to find an English language partner, after getting one, you can communicate through Skype. This form of communication is very important because it makes it easier to practice writing and you directly receive correction and feedback. There are also free English lessons available.
This community was particularly created for you who need to practice and improve your writing and speaking skills. Another important feature is a blog and here you get to write a post and your writing get to be corrected by your fellow members.
What an excellent place to be? Welcome to the mixer and be happy for it.
This is the largest EFL/TEFL social network in the world. You can use this site to learn English and interact with new people online. You can ask questions in grammar and vocabulary and you can be sure of getting as much response as possible. If you are looking for a job or you want to post one there is a chance to do so here. You also get to learn essay and letter writing through discussions which are hosted here or simply ask questions regarding any issue you have in English as a subject. There are English forums too and things to learn are more than enough.
It is the ultimate place to:
1. Review English schools.
2. Learn highly appreciated business language and idioms.
3. Get instant feedback to your ailing questions.
4. Be a donor of English language wealth. The English forums invite anyone with a bank of knowledge to make sure they share the knowledge they got.
5. Quickly ask a question.
5. FACEBOOK – HOME TO THE BEST COMMUNITIES.
Facebook is one of the social media platform that we have which contains a huge number of members worldwide and Facebook communities in which you can get EFL/TEFL/TESOL activities have also not been left behind connecting with their members in Facebook. You can get jobs advertised here, get to learn from others what you don't know or understand and a lot more. The following are some of the communities you need to visit:-
1. ESL/EFL/TEFL jobs worldwide. I highly recommend this Facebook page with a deep connection to its wide base of the items it offers. Job connections are regularly posted here. Teaching resources links and much more.
2. ICALTEFL
3. UK-TEFL.
REVIEW:
As you have seen, there is more in these communities than just learning. You will meet with people whom you share common interests. These communities give you an opportunity to explore other countries without necessarily relocating. There is no reason whatsoever as to why you should not join any of the above communities. You can also recommend them to your students and expose them to the outside world away from the classroom. It is a fact that they is no way they can join the same community, so each student can share what they learn from their communities. With this you can be sure teaching English will be an easy task for you.
Leave a reply